Patio furniture
Director Chair
Product information
DESCRIPTION
Presenting the MDT-tex Director Chair, a sophisticated blend of design and functionality. With its generous dimensions, this chair is not just an ordinary seating solution but is specifically tailored for restaurant and dinner tables. Crafted to perfection, its foldable nature caters to restaurateurs aiming for dynamic outdoor seating, adapting seamlessly to terrace timings and needs.
BENEFITS & FEATURES
Enhanced dimensions suitable for upscale dining settings.
Crafted from enduring materials ensuring long-lasting use.
Foldable design allows for easy storage and space optimization.
Ideal for quick and flexible outdoor seating expansion.
Specially designed for adaptability to various dining scenarios.
Invest in the pinnacle of outdoor dining chairs, blending aesthetic appeal with the rugged durability of eucalyptus. The MDT-tex Director Chair redefines the Eucalyptus dining chair standards for discerning restaurateurs.
Dimensions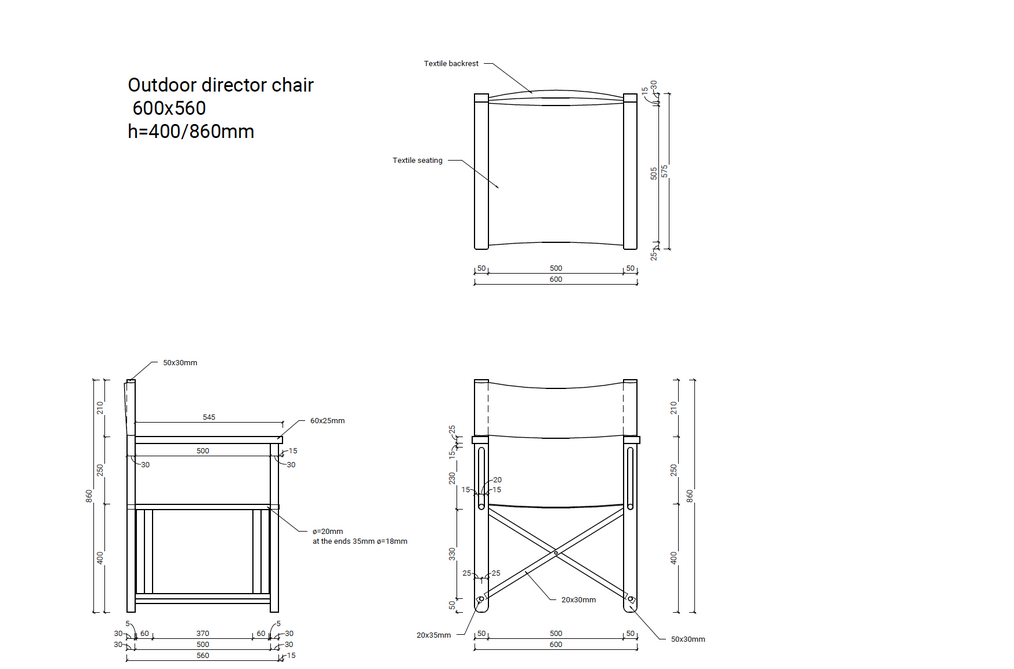 Are you ready to transform your outdoors or still have questions about our products?
Inquire now