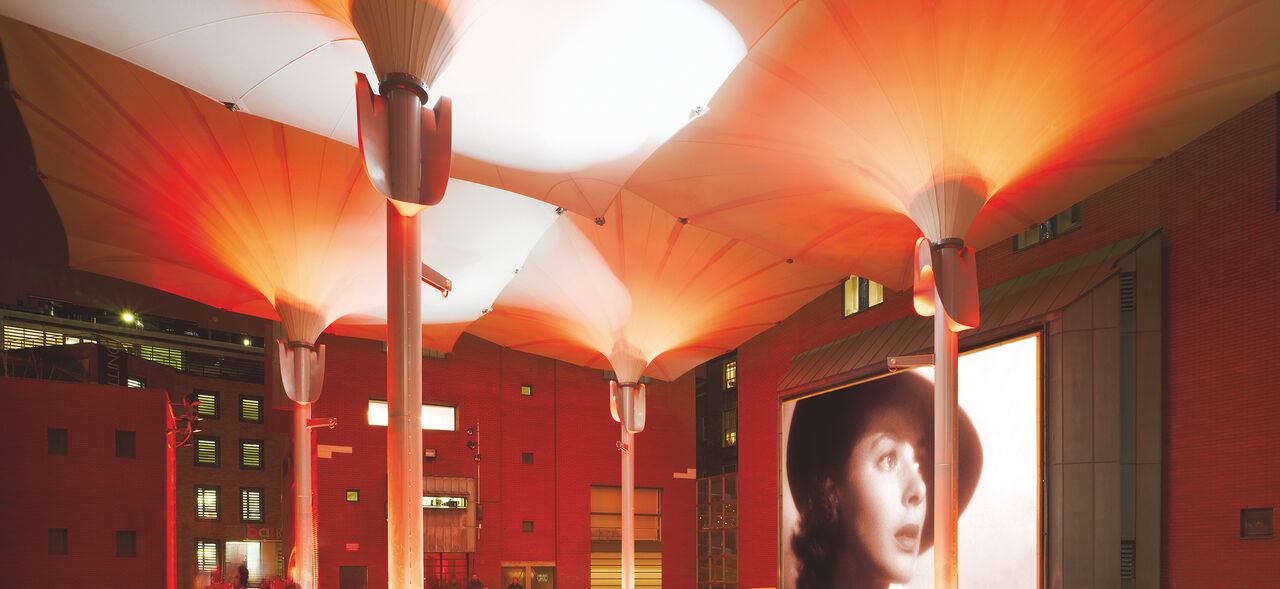 Giant Parasol, PTFE Umbrellas & Tensile structures
What does MDT-tex offer cities and planners?
We at MDT-tex see ourselves in the project business not only as a manufacturer of sunshades and special lightweight constructions. We are also an integrated landscape architecture firm that can design and implement the design of squares. In addition, we rely on several powerful teams of engineers, architects and draftsmen to efficiently and individually develop or adapt solutions. We would be happy to invite you to a workshop at our office and can create a non-binding design package based on a variety of already implemented and calculated 3Models.
Which designs have already been implemented in cities?
No matter if promenade roofing, playground, mosque courtyards or market places. Every public space has different requirements and therefore individual products are needed that are both functional and complementary to the underlying architecture.
For playgrounds and covered waiting areas, our Tensile Structures, which are available in various shapes and sizes, are ideal. From elliptical, flat, round, tulip-shaped to pagoda-shaped shade structures, there are no limits.
In places that need to be protected from heat or are used mutlifunctionally, our tulip sunshades are especially suitable, which are manufactured from 4M to 30M in various versions. All sunshades for architects and planners are available in storm-proof versions and can be additionally reinforced if there are special wind conditions at the place of installation. Our tulip umbrellas open and close completely by a kinematic movement, retracting a canopy of more than 450 square meters onto a column no larger than a column.