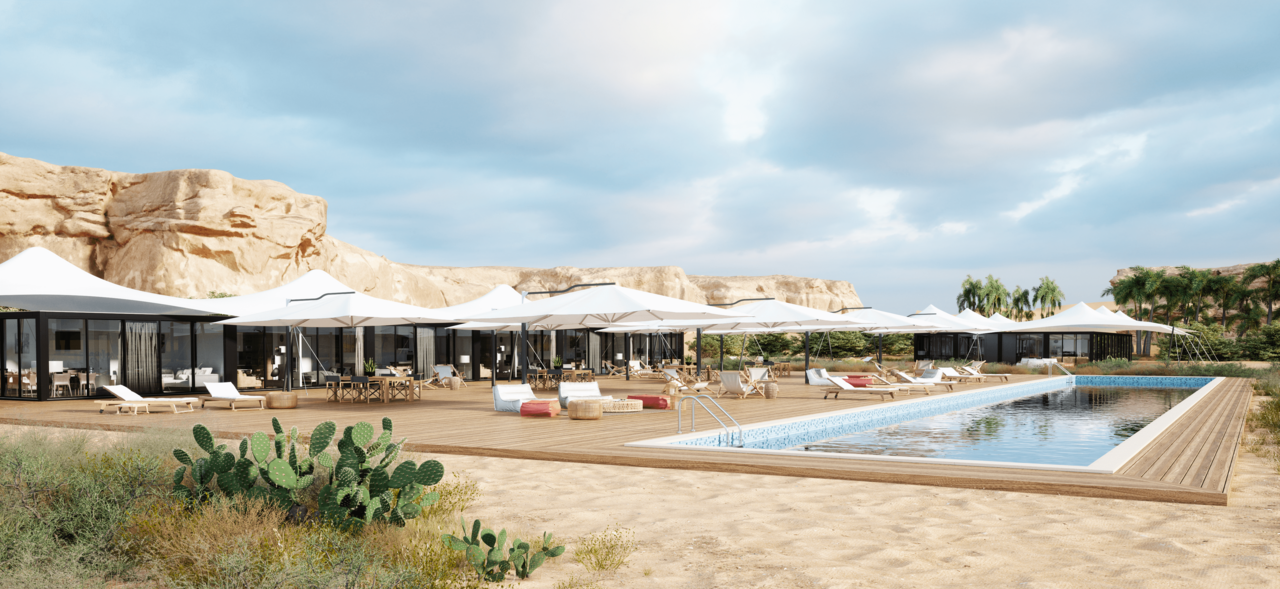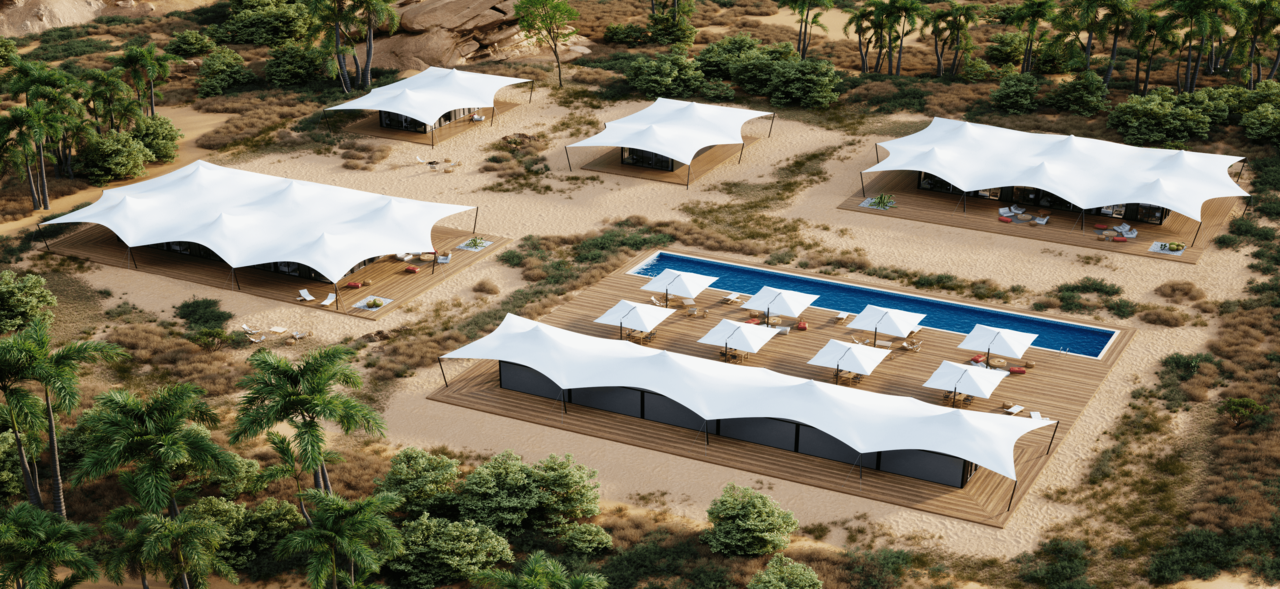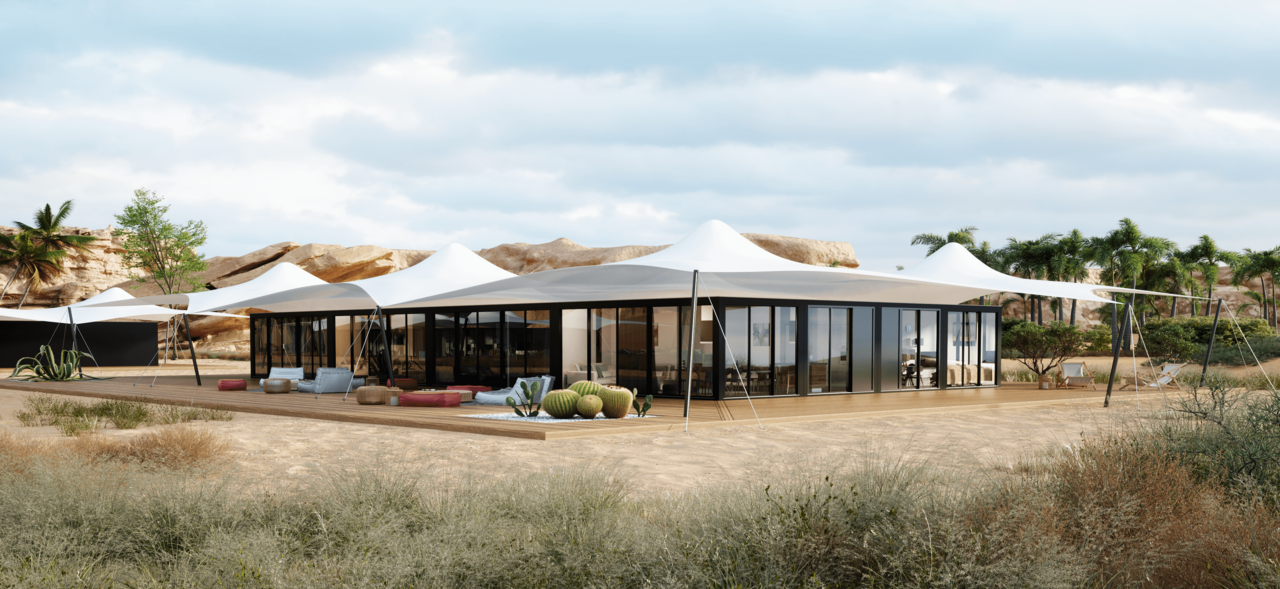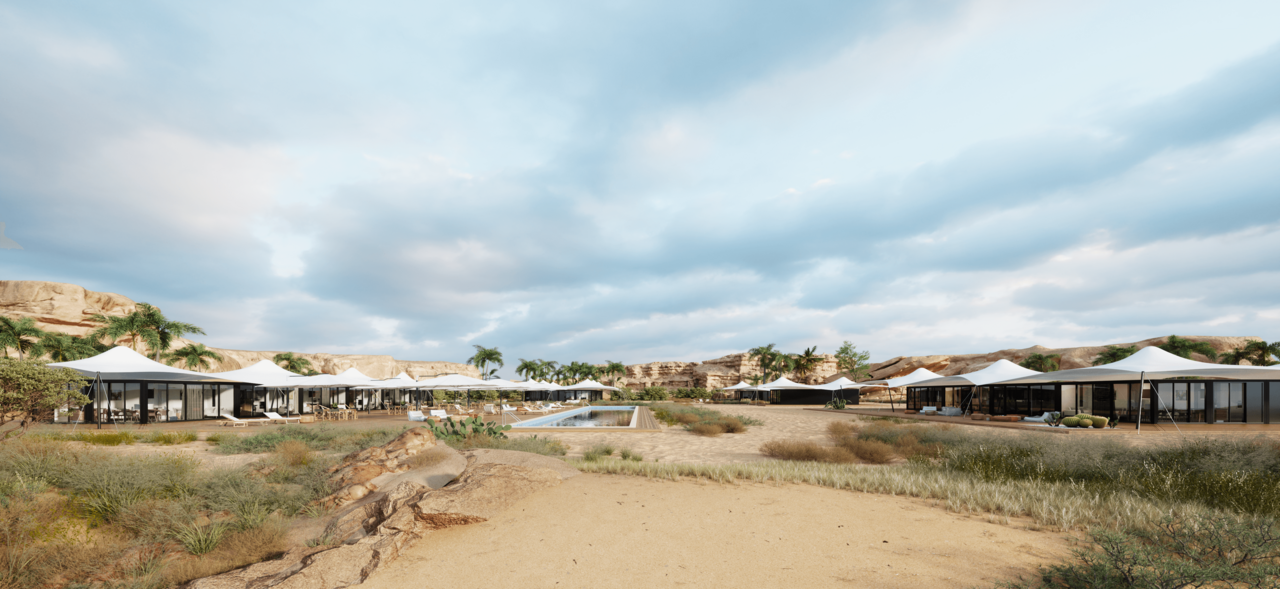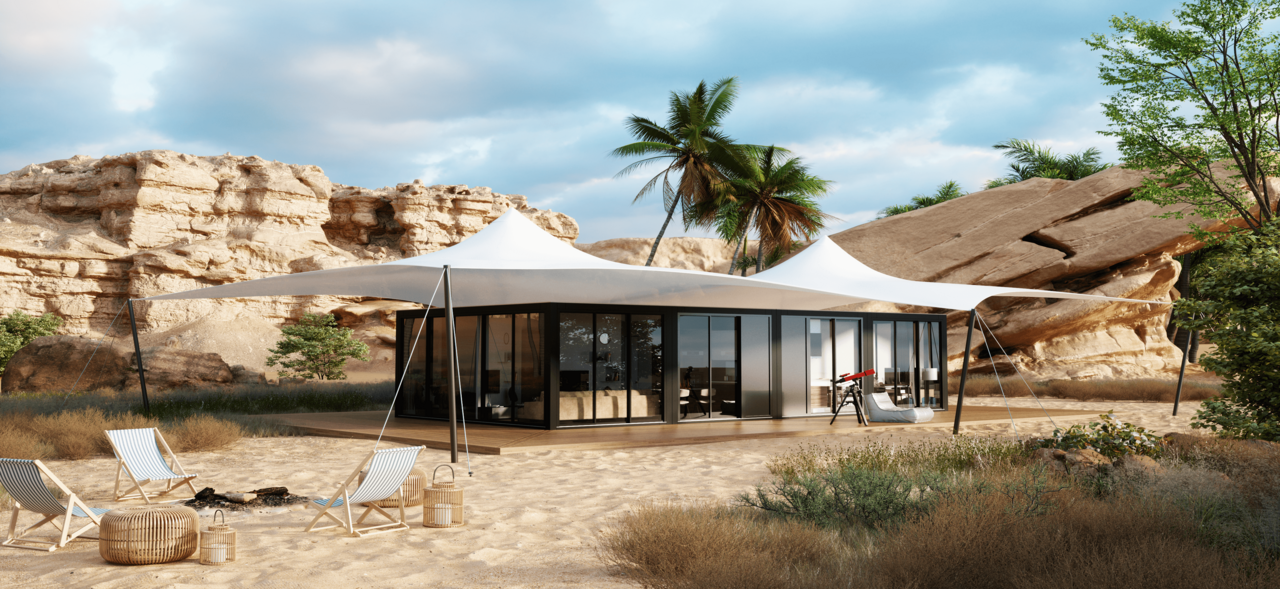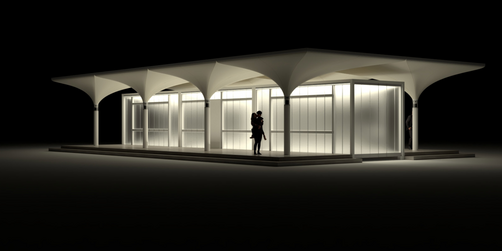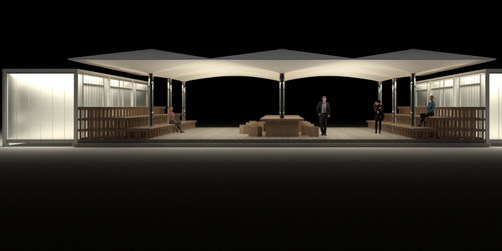 Modular construction from wood and steel
Modular construction requires much more than just linkable modular building containers. To achieve an aesthetically pleasing overall appearance, floors, facades, roofs and interior design must be flexibly adaptable to the surroundings and the intended use.
After all, the cozy BBQ bar on the beach requires a different ambience than the outsourced office buildings or a testing station used for medical purposes. That's why we equip our modular construction containers with versatile options for individual design that perfectly suits the respective use.
The pop-up buildings are designed to be a perfect match for any application.
The pop-up buildings are available as containers, each with a 6 x 3 x 3 meter floor plan, which can be flexibly assembled together using prefabricated connectors. The basic constructions for our modular building made of wood and steel thereby offer the possibility to achieve a warm, natural or cool, hygienic effect, depending on the requirements.
Our modular construction wood category relies on Cross Laminated Timber, i.e. multi-layered panels made of solid wood. In addition, however, the static test of our modular construction units also allows the use of solid wood such as larch or beech. This allows you to set a sustainable example by relying on domestic regional wood species in your choice of raw materials, thus positively influencing the carbon footprint.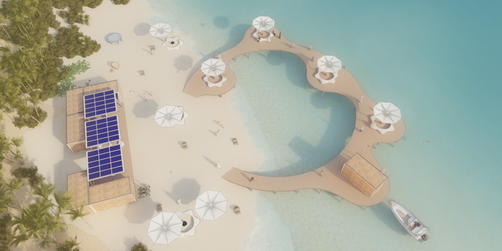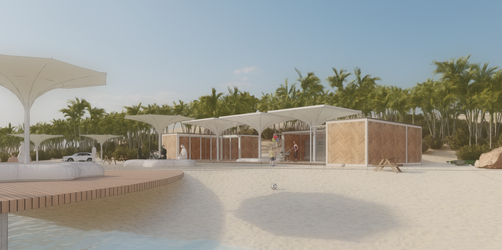 Modular construction with versatile uses
The quick, uncomplicated assembly of our modular container buildings opens up a wide range of applications for retail, catering, businesses, but also public use.
Module construction office building
For example, if you want to equip construction projects on site with office and recreation rooms, or even just need to switch to other premises during a building renovation, you can build office buildings with an attractive appearance and functional use at short notice with our modular construction.
The modular construction units allow the equipment with electricity, water and lighting and can even be equipped with photovoltaics for a particularly sustainable use. In the process, several containers can be flexibly linked to form larger office units and, if required, even expanded to include outdoor terraces with sun shades.
Module Construction Test Station
Since the Corona pandemic at the latest, the general population in this country has also become aware of the importance of quickly erectable and reliable medical infrastructures.
The spread of the virus internationally necessitated a functioning, safe, and hygienic infrastructure for testing, vaccinating, or treating potential Covid-19 patients, which can be quickly constructed with modular buildings. Regardless of this specific pandemic, a modular building test station or other medical drop-in facilities constructed on short notice can be used anywhere, for example, where there are no hospitals in the immediate area or where a high volume of patients requires a spontaneous expansion of space.
Our modular steel construction combined with a functional, hygienic and easy-to-clean interior and an industrial façade also helps to maintain the necessary hygiene standards and make the containers used for medical purposes as safe as possible for employees as well as customers or patients.
The modular arrangement also allows sophisticated walkway concepts to be devised so that, for example, there is as little contact as possible between test subjects going in and out of Covid test stations.
Module construction sales container
Modulbau vending containers already dominate the cityscape in many places in the form of food trucks or kiosks. With our high-quality, aesthetic containers, hotels, restaurants or even retail stores can develop flexible retail concepts that can be used, for example, at city festivals or events.
The modular sales containers can be equipped with a gastronomic infrastructure and could even be considered as overnight accommodation if necessary. Thus can be activated besides also unused properties again with sales units as meeting place.
At the same time, the freely selectable floors, walls, ceilings and other features such as the lighting can reflect one's own corporate design, so that the sales containers are perceived as a seamless extension of one's own real estate.
High quality modular building units from the expert
We can now look back on over 30 years of company history and have developed extensive expertise together with designers, architects and our manufacturing employees. We manufacture high-quality sunshades, textile facades, individual shading concepts, outdoor furniture and, of course, the modular containers at our international locations in our own production facilities.
Our statically tested, sophisticated concepts interlock seamlessly, so that you can get your flexible modular buildings together with the matching furniture, with a gastronomic interior or with protective sun canopies from a single source.
Let us advise you individually how our modular construction wood and steel can enrich your company, your hotel or restaurant, your event or public space and which system is best suited for your purpose. Or let yourself be inspired first by our award-winning, international references in our gallery.